I was given a blogger award from the wonderful Melissa at
simple, positive, happy
. How sweet of her! Honestly, when I set out blogging I did so because I loved reading other blogs and getting an insight into the lives of others. I loved meeting new people and feeling connected with them. I felt that each one of them has touched my life in some way. I hoped that if through my experiences I could touch the life of
one
person, then I would have done what I set out to do when I started blogging. I also did it so that my family and friends from all over the state and country could keep up with my life. I love writing and blogging. I'm not the best writer or most interesting person. I have 3 followers. That's it. But I'm not out to be the best writer, or the most interesting person. I am out to be me and to write about my life or interesting things I come across. I write to put my opinion into words. I love to write. I hope that I can put more devotion into my blog and hopefully make someone else smile. That being said, here is my award! :)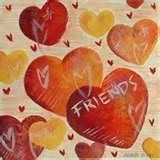 And here are the rules of the award: "These blogs are exceedingly charming. These kind bloggers aim to find and be friends. They are not interested in self-aggrandizement. Our hope is that when the ribbons of these prizes are cut, even more friendships are propagated. Please give more attention to these writers. Deliver this award to eight bloggers who must choose eight more and include this cleverly-written text into the body of their award."
Here are the bloggers I am tagging. Please check out the blogs of these wonderful ladies!:
1. Erin at
Champagne Tastes Better
2. Marialena at
Just an Old Fashioned Gal!
3. Abby at
Life with B & A
4. Jennifer at
This Girl Loves Pink
5. Kari at
Better Together
6. Kathleen at
My Two Red Shoes
7. Mana at
The Many Adventures of Mana
8. Katie at
The Poop Scoop